July 07, 2015
Statins May Increase Aggression in Women, But Not Men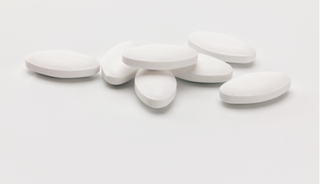 In general, statins were found to increase aggression in postmenopausal women, but decrease it in men.
HealthDay News — Statin use is associated with decreased aggression in men and increased aggression in women, according to a study published online in PLOS ONE.
Beatrice A. Golomb, MD, PhD, from the University of California in San Diego, and colleagues characterized the usual statin effects on aggression in a trial involving 1,016 adults (692 men, 324 postmenopausal women) who were randomized in a sex-stratified manner to placebo, simvastatin (Zocor) 20 mg, or pravastatin (Pravachol) 40 mg for six months. Behavioral aggression was assessed with the Overt-Aggression-Scale-Modified-Aggression-Subscale.
The researchers observed a significant sex-statin interaction. Statins tended to decrease aggression in men, significantly so among those on pravastatin (difference, −1.0; P = 0.038). Greater aggression decline on statins was predicted by age ≤40 years. Those with low baseline aggression had emphasized aggression protection.
Aggression decline was predicted by testosterone drop on statins; aggression increase was predicted by sleep worsening on statins. For women, with exclusion of one younger, surgically menopausal woman, there was a significant aggression increase on statins (P = 0.039). The aggression increase was stronger among those with low baseline aggression.
"Statins generally decreased aggression in men, and generally increased aggression in women," the authors write. "Both findings were selectively prominent in participants with low baseline aggression -- bearing lower change variance, rendering an effect more readily evident."
Reference
Golomb BA, et al. Statin Effects on Aggression: Results from the UCSD Statin Study, a Randomized Control Trial. PLoS One. 2015; doi: 10.1371/journal.pone.0124451.