September 03, 2015
Mental Illness Increases Risk of Violence in Released Prisoners
the Psychiatry Advisor take:
Prisoners with mental illness or alcohol or drug abuse are much more likely to commit violent crime after their release than other inmates.
Seena Fazel, PhD, of the University of Oxford, England, and colleagues examined 48,000 former prisoners in Sweden. Any violent convictions after they were released were noted. The rate of violent reoffending was compared with other prisoners with and without a mental illness to determine any other factors that may lead to the risk of reoffending.
Forty-two percent of male prisoners were diagnosed with at least one psychiatric disorder before release, and 25% were convicted of violent crimes in the 3.2 years of average follow-up in the released individuals, the researchers reported in the Lancet Psychiatry. About 60% of female prisoners had a psychiatric disorder and 11% were convicted of violent crimes following release.
Male prisoners with any psychiatric disorder were 63% more likely to commit a violent offense after release than other released inmates. But female prisoners with a mental illness were twice as likely to be violent after release.
Higher rates of violence after released was a history of alcohol and drug abuse, personality disorder, attention deficit/hyperactivity disorder, other developmental or childhood disorder, schizophrenia, and bipolar disorder.
"Because the number of prisoners with psychiatric disorders is large, our findings suggest that better mental health care in prison and stronger links with community health services could improve both prisoners' quality of life and go a long way toward counteracting the cycle of violent reoffending," Fazel said in a statement.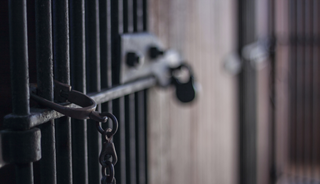 Female prisoners with a mental illness were twice as likely to be violent after release.
Ex-prisoners with common psychiatric disorders such as bipolar disorder (manic-depressive disorder) and alcohol and drug abuse are substantially more likely to commit a violent crime after release than other prisoners, according to new research published in The Lancet Psychiatry journal. The study of almost 48000 ex-prisoners suggests that diagnosed psychiatric disorders are potentially responsible for up to a fifth of violent reoffending by former male prisoners and two-fifths by female ex-prisoners.
In this study, a team of researchers from the UK and Sweden used national registries to study common psychiatric disorders and any violent convictions (eg, assault, robbery, arson, sexual offenses) in all prisoners released in Sweden between January 1, 2000 and December 31, 2009. The rate of violent reoffending was also compared with sibling prisoners with and without a psychiatric disorder to isolate the impact of the illnesses from other factors that might increase the risk of offending. The researchers then estimated the proportion of violent reoffending that could be attributed to psychiatric disorders.