October 02, 2014
CBT Done Over the Phone As Effective As In Person
the Psychiatry Advisor take:
Although cognitive-behavioral therapy (CBT) has been proven effective for many psychiatric disorders, face-to-face access with a therapist is not possible for many patients. However, a new study indicates that conducting CBT over the phone may be as effective as doing it in person.
Cynthia M. Turner, PhD, of the University of Queensland, Brisbane, Australia, and colleagues examined the effectiveness of telephone CBT in adolescents. A total of 72 adolescents aged between 11 and 18 diagnosed with obsessive-compulsive disorder were randomized to receive either standard CBT or telephone CBT.
All the adolescents received up to 14 sessions of CBT that incorporated exposure with response prevention.
Intent-to-treat analyses showed that telephone CBT was not inferior to the traditional version at post-treatment, as well as at 3-month and 6-month follow-ups, the researchers reported in the Journal of the American Academy of Child & Adolescent Psychiatry. Progress was maintained through 12-month follow-up and participants said that were satisfied with the treatment.
The researchers concluded that telephone CBT "provides a means of making a specialized treatment more accessible to many adolescents with OCD."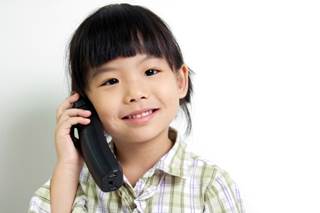 CBT Done Over the Phone As Effective As In Person
Many adolescents with obsessive-compulsive disorder (OCD) do not have access to evidence-based treatment. A randomized controlled non-inferiority trial was conducted within a specialist OCD clinic to evaluate the effectiveness of telephone cognitive-behavioral therapy (TCBT) for adolescents with OCD compared to standard clinic-based face-to-face CBT.
Seventy-two adolescents aged 11-18 years with primary OCD and their parents were randomized to receive specialist TCBT or CBT. The intervention provided differed only in the method of treatment delivery. All participants received up to 14 sessions of CBT, incorporating exposure with response prevention (E/RP), provided by experienced therapists.
Sign Up for Free e-newsletters
Check out what's trending