March 11, 2015
Youth Suicide Rates Higher in Rural Areas
the Psychiatry Advisor take:
Rates of suicide among young adults are twice as high in rural areas compared with urban areas, according to a study published in JAMA Pediatrics.
The rates were doubled in rural areas for both males and females, with most suicides committed either with a firearm or by hanging.
The researchers looked at mortality data from the National Center for Health Statistics National Vital Statistics System, spanning from 1996-2010. During that time, 66,595 people aged between the ages of 10 and 24 died by suicide in the United States.
The majority of these suicides (51.1%) were committed by firearm, 33.9% by hanging, and 7.9% by poisoning. Other methods accounted for 7.1% of suicides, and included methods like jumping and transportation-related suicides.
After breaking down the suicide rates by location, the researchers found that the rural suicide rate for males was 19.93 per 100,000 people, compared with 10.31 for urban areas. For females, the rural suicide rate was 4.40 per 100,000, compared with 2.39 for urban areas.
The researchers believe the disparities between rural and urban suicide rates may be explained by difficulties accessing healthcare, geographic isolation, and disproportionate stigma surrounding mental illness.
Particularly, the researchers cite the difficulty of accessing quality mental health care in rural areas. The United States has 1,669 federally designated shortage areas for mental health services, 85% of which are in rural areas. More than half of the counties in the United States do not have any psychiatrists, psychologists, or social workers, and all of these counties are rural.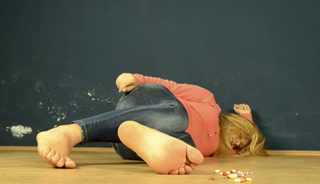 Youth Suicide Rates Higher in Rural Areas
While many associate stress and tension with living in a big city, the rate of suicides among young people is significantly higher in rural communities.
A new review discovers that the adolescent and young-adult suicide rate in the U.S. was almost twice as high in rural settings as compared to urban environs between 1996 and 2010. Ominously, the gap appears to be widening.
Investigators analyzed nearly 67,000 suicides and found the rate of suicide for both males and females living in rural areas was about double the rate in cities. The study has been published in JAMA Pediatrics.
Sign Up for Free e-newsletters
Check out what's trending