August 13, 2014
Trouble Sleeping Can Boost Suicide Risk
the Psychiatry Advisor take:
People who report having poor sleep quality are 50% more likely to commit suicide than people who sleep normally.
"Targeting disturbed sleep as a visible warning sign of suicide may, in this way, constitute a novel opportunity for improved risk detection, particularly among those at elevated risk," Rebecca A. Bernet, PhD, of Stanford School of Medicine in California, and colleagues wrote in JAMA Psychiatry.
She and colleagues examined 420 individuals (20 died from suicide during the 10-year study period) selected from more than 14,000 participants to examine the relationship between sleep, mental health, and emotion.
Most participants were older, with an average age of 75 years. Older people are more likely to experience sleep problems as well as have higher rates of suicide.
Even after controlling for depressed mood, people who said they slept poorly still had a 1.2 times greater risk of suicide during the study period, study data indicated. Those with higher depressive symptoms and sleep disturbances and older white men had the highest suicide risk.
"Based on the present findings, we propose that deficits in cognitive and emotional processing may play a central role in the link between sleep disturbances and risk for suicide," the researchers wrote. "Both experimental and nonexperimental manipulations of sleep are consistent with this explanation, as well as emerging findings on the role of sleep in cognition and emotion.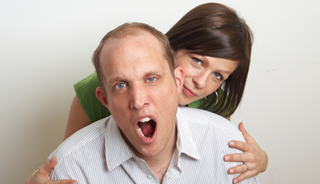 Having Trouble Sleeping Can Boost Suicide Risk
Suicide is a preventable public health problem and accounts for almost 1 million deaths annually worldwide. Late life is characterized by an increased prevalence of sleep complaints and disproportionately elevated rates of suicide.
The study sample included 420 individuals (400 control patients and 20 patients who died from suicide) who were selected from 14,456 participants.
Sign Up for Free e-newsletters