September 16, 2014
Sunshine May Be Linked to Suicide Rates
the Psychiatry Advisor take:
Sunshine has been linked in a somewhat unexpected way to suicide rates.
Benjamin Vyssoki, MD, of the Medical University of Vienna, Austria, and colleagues looked at more than 69,000 suicides in Austria over four decades. Using meteorological data, they were able to find out the daily duration of sunshine. The effects of seasons were also accounted in their analysis to determine "sunshine hours."
In the short term (10 days or less), more sunshine was linked to a higher suicide rate, the researchers reported in JAMA Psychiatry. But when looked at over more time — between 14 days and two months — sunny days were associated with a lower suicide rate. Researchers, however, cautioned that the effect sizes were small.
"Our data support the hypothesis that sunshine on the day of suicide and up to 10 days prior to suicide may facilitate suicide," the researchers wrote.
The findings, to some extent, might be explained by the neurotransmitter serotonin, which is known to influence mood.
"Sunlight and bright-light exposure have been associated with increased levels of serotonin in humans and animals," said Phyllis Zee, MD, of the Center for Sleep and Circadian Biology at Northwestern University, Chicago, Illinois, told Healthday.
Serotonin also might explain why exposure to sunlight in the short term could lead to suicides. Given the chemical may act to increase motivation in a person, it could motivate someone, in a very short period, to commit suicide before the antidepressant properties of serotonin take effect.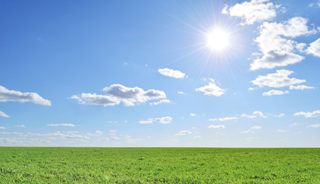 Sunshine May Be Linked to Suicide Rates
It has been observed that suicidal behavior is influenced by sunshine and follows a seasonal pattern. However, seasons bring about changes in several other meteorological factors and a seasonal rhythm in social behavior may also contribute to fluctuations in suicide rates. Objective To investigate the effects of sunshine on suicide incidence that are independent of seasonal variation.
To objective of the study is to investigate the effects of sunshine on suicide incidence that are independent of seasonal variation.