August 12, 2014
Suicide in Middle-Aged Adults Increasing, But Rarely Discussed
the Psychiatry Advisor take:
The death of comedian and actor Robin Williams from suicide was a shock to many, but rates of suicide among middle-aged adults have been substantially increasing in recent years.
From 1999–2010, suicide rates among both men and women ages 35–64 increased at a much greater rate compared to younger age groups; this is despite the often-common image of suicide and depression as a problem among teens and young adults.
During this time, the suicide rate among adults aged 35–64 years in the US increased significantly by 28.4%. The suicide rate for men aged 35–64 years went up 27.3% and the rate for women increased 31.5%. The cause for this increase is unknown, but it is speculated that the economic downturn, a cohort effect, and a rise in intentional overdoses with the increase in availability of prescription opioids may be contributing factors.
Suicide prevention strategies such as those that enhance social support, community connectedness, and access to mental health and preventive services, as well as efforts to reduce stigma and barriers associated with seeking help, are important for addressing suicide risk across the lifespan.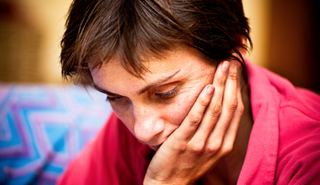 USPSTF Primary-Care Screening No Benefit for Suicide
It is being reported that Robin Williams, one of the greatest comedians and dramatic actors of his time, has died through an apparent suicide. He was featured in movies including "Mrs. Doubtfire," "Dead Poets' Society," "Good Morning Vietnam" and "Good Will Hunting."
Sign Up for Free e-newsletters
Check out what's trending