October 01, 2014
Researchers Hone in on Suicide Biomarker
the Psychiatry Advisor take:
Dysregulation in the body's stress response system may be one of the most effective biomarkers of suicide.
Maria A. Oquendo, MD, of Columbia University College of Physicians and Surgeons, New York, and colleagues reviewed published literature on biomarkers for suicide, including a range of neurobiological systems implicated in suicide.
These systems include also included the serotonergic system and glutamatergic functions.
Ample evidence was found implicating dysregulation in stress response systems, especially the hypothalamic-pituitary-adrenal axis, as a diathesis for suicide, the researchers reported in the American Journal of Psychiatry.
But they added that whether serotonergic abnormalities observed in individuals who have died by suicide are independent of stress response abnormalities is an unresolved question.
"Studying these systems in parallel and in the same populations may elucidate the role of each and their interplay, possibly leading to identification of new treatment targets and biological predictors," the researchers concluded.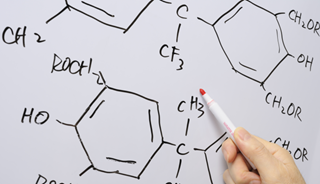 Researchers Hone in on Suicide Biomarker
Suicide, a major cause of death worldwide, has distinct biological underpinnings. The authors reviewed and synthesizes the research literature on biomarkers of suicide, with the aim of using the findings of these studies to develop a coherent model for the biological diathesis for suicide.
The authors examined studies covering a large range of neurobiological systems implicated in suicide. They provide succinct descriptions of each system to provide a context for interpreting the meaning of findings in suicide.
Sign Up for Free e-newsletters