April 27, 2015
Doc Visits Offer Opportunities for Suicide Prevention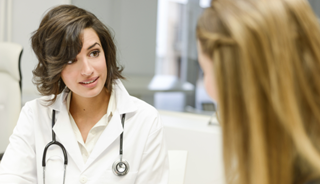 Doc Visits Offer Opportunities for Suicide Prevention
HealthDay News — Many people who attempt suicide have a health care visit in the weeks or months beforehand, which suggests health visits may provide opportunities for suicide prevention, researchers report.
Suicide prevention efforts usually focus on emergency and mental health settings, rather than primary care settings such as doctors' offices, said the researchers led by Brian Ahmedani, PhD, of Henry Ford Health System in Detroit.
"This study supports the promotion of suicide prevention within general outpatient settings, where most people visit before a suicide attempt," Ahmedani and his colleagues said.
The researchers examined data from about 22,400 Americans who attempted to kill themselves between 2009 and 2011. The study authors found that 38% had a health care visit within a week before the attempt, 64% had a health visit within a month before the attempt, and nearly 95% had a health visit within a year before the attempt.
The proportion of visits made by people with a mental health or substance abuse diagnosis was 25%, 44% within a month, and 73% within a year before a suicide attempt, the findings published in the journal Medical Care showed.
Significant racial/ethnic differences emerged, the researchers said. Whites were more likely to have had a health visit or a mental health appointment within a week before a suicide attempt, compared with people in other racial/ethnic groups, the investigators found.
Asian Americans were least likely to make any type of health visit in the year before attempting suicide, the study found. While Hawaiian/Pacific Islanders had the highest rate of hospital admissions and emergency department visits before a suicide attempt, they had the lowest rate of mental health or substance abuse diagnoses.
Reference
Ahmedani BK, et al. Racial/Ethnic Differences in Health Care Visits Made Before Suicide Attempt Across the United States. Med Care. 2015; 53(5):430-435.