October 30, 2014
CBT, Dialectical Therapy Most Effective in Treating Adolescent Suicidal Behavior
the Psychiatry Advisor take:
Cognitive-behavioral therapy (CBT) and dialectical behavioral therapy (DBT) are two of the most effective methods of treating adolescents who are suicidal, results of a meta-analysis show.
Dennis Oughrin, PhD, and colleagues conducted a meta-analysis that included 19 randomized, controlled trials involving more than 2,100 youths.
Overall, adolescents who received some type of intervention were less likely to engage in self-harm compared to those who had no treatment. But the biggest effect sizes were seen in those who engaged in CBD, DBT and mentalization-based therapy, the researchers reported in the Journal of the American Academy of Child & Adolescent Psychiatry.
Suicide is a serious public health issue for adolescents. Statistic s from the CDC indicate that for young people between the ages of 10 and 24, suicide is the third leading cause of death. About 157,000 people in this demographic received medical attention for suicide attempts each year, and about 4,600 commit suicide annually.
Males in the young age group are significantly more likely to commit suicide. Of the 4,600 annual suicides, more than 80% are done by males.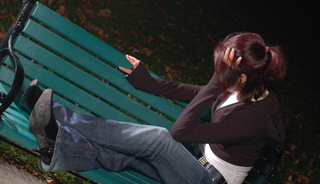 CBT, Dialectical Therapy Most Effective in Treating Adolescent Suicidal Behavior
Suicidal behavior and self-harm are common in adolescents and are associated with elevated psychopathology, risk of suicide, and demand for clinical services. Despite recent advances in the understanding and treatment of self-harm and links between self-harm and suicide and risk of suicide attempt, progress in reducing suicide death rates has been elusive, with no substantive reduction in suicide death rates over the past 60 years.
Extending prior reviews of the literature on treatments for suicidal behavior and repetitive self-harm in youth, this article provides a meta-analysis of randomized controlled trials (RCTs) reporting efficacy of specific pharmacological, social, or psychological therapeutic interventions (TIs) in reducing both suicidal and non-suicidal self-harm in adolescents.
Sign Up for Free e-newsletters