June 08, 2015
Suicide, Violence Risks in Schizophrenia Patients Appear to Grow
the Psychiatry Advisor take:
While people with schizophrenia have an increased risk for suicide, early death and committing violent crimes compared to the general population, the risk appears to be going up based on a long-term study.
Seena Fazel, MD, of the Department of Psychiatry at Oxford University in the United Kingdom, and colleagues, analyzed information from Sweden on more than 24,200 people with schizophrenia and related disorders, nearly 486,000 people without schizophrenia, and more than 26,000 siblings who did not have schizophrenia. The siblings were included to account for family risk factors, including criminal behavior by parents or violence.
The total population cohort study examined patients between January 1972 and December 2009, a 38-year period.
Risk factors, present before diagnosis, including drug use, criminality and long-term self-harm, all predicted an adverse outcome in the schizophrenia participants, as well as in siblings with these risk factors but no diagnosis of a mental illness.
Following a diagnosis of schizophrenia, rates of suicide, early death, and conviction of a violent crime also increased, the researchers reported in the Lancet Psychiatry. For example, these outcomes were 7.5 more likely for men and 11 times more likely for women compared to the healthy individuals.
And over the study period, the odds of these negative outcomes in schizophrenia patients increased compared to the general population and siblings without the disorder.
The researchers said that the increased risk after diagnosis may be related to declining inpatient care, based on the number of days spent in the hospital over the study period.
"Risks of these adverse outcomes relative to others in society appear to be increasing in recent decades, suggesting that there is still much work to be done in developing new treatments and mitigating risks of adverse outcomes in people with schizophrenia," Fazel said in a statement.
The researchers added that developing better strategies to address the risk factors have the potential to decrease the likelihood of violence and early death in those with schizophrenia.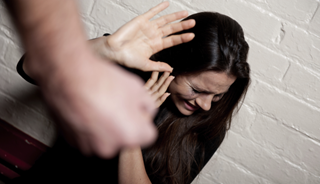 Suicide, Violence Risks in Schizophrenia Patients Appear to Grow
The risk of suicide and early death is higher among people with schizophrenia and related conditions, and appears to be growing, according to recent research.
It is already known that people with schizophrenia have increased risks for suicide, early death, and committing violent crime. But little is known about the risk factors for these outcomes, and whether they are modifiable, said Dr. Seena Fazel, at Oxford University, UK, and colleagues.
They used information from Sweden on 24,297 patients with schizophrenia and related disorders. They were compared against 485,940 similar people without those conditions and 26,357 unaffected siblings. Siblings were used in order to take into account family risk factors such as parental criminality or violence.
Sign Up for Free e-newsletters