August 27, 2015
Automated Speech Analysis Identifies Psychosis
the Psychiatry Advisor take:
A speech analysis program may be able to identify young people who are at risk of developing psychosis.
Gillinder Bedi, DPsych, a research scientist at the New York State Psychiatric Institute, and colleagues enrolled 34 young people at clinical high risk for psychosis and were interviewed quarterly for 2.5 years. About 20% of those high risk patients will go on to experience a full-blown psychotic episode. The interviews were then analyzed by a computer for speech patterns.
The analysis established each patient's semantic coherence — how well one stays on topic — and syntactic structure. Speech features that predicted psychosis included breaks in the flow of meaning from one sentence to the next, and speech that was characterized by shorter phrases.
The computer analysis correctly differentiated between the five individuals who later experienced a psychotic episode and the 29 who did not, the researchers reported in NPJ-Schizophrenia.
Thought disorder is a symptom of schizophrenia, and the analysis may be able to identify it years before the onset of psychosis. The researchers added that automated speech analysis used in conjunction with neuroimaging may also be useful in reaching a better understanding of early thought disorder, and the paths to develop treatments for it.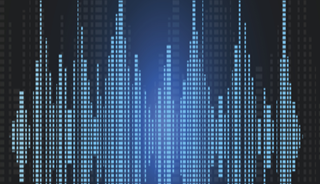 Automated speech analysis was able to identify at-risk young people who eventually had a psychotic episode.
An automated speech analysis program correctly differentiated between at-risk young people who developed psychosis over a two-and-a-half year period and those who did not. In a proof-of-principle study, researchers at Columbia University Medical Center, New York State Psychiatric Institute, and the IBM T. J. Watson Research Center found that the computerized analysis provided a more accurate classification than clinical ratings. The study, "Automated Analysis of Free Speech Predicts Psychosis Onset in High-Risk Youths," was published in NPJ-Schizophrenia.
About 1% of the population between the age of 14 and 27 is considered to be at clinical high risk (CHR) for psychosis. CHR individuals have symptoms such as unusual or tangential thinking, perceptual changes, and suspiciousness. About 20% will go on to experience a full-blown psychotic episode.
Sign Up for Free e-newsletters
Check out what's trending