August 01, 2014
Somatic Diseases Common Prior to Schizophrenia
the Psychiatry Advisor take:
Patients who have been treated for somatic diseases are at increased risk for developing schizophrenia, according to Danish researchers. Moreover, a wide range of somatic diseases were associated with the higher risk.
Holger J. Sørensen, MS, PhD, MSc, of the Mental Health Centre at Copenhagen University Hospital in Denmark and his team looked at a nationwide sample people born between 1977 and 1993 and found that 4,371 developed schizophrenia between their birth and 2009.
Of that number, 95.6% (4,180 people) had a previous hospitalization for somatic issues, the researchers reported in Schizophrenia Bulletin. In addition, a history of any somatic hospital contact was associated with an elevated risk of schizophrenia (incidence rate ratio=2.04; 95% CI=1.77–2.37).
A wide range of somatic diseases a were associated with the increased risk of schizophrenia, including epilepsy (IRR=2.26, 95% CI=1.93–2.62), nutritional or metabolic disorders (IRR=1.57, 95% CI=1.39–1.77), circulatory system diseases (IRR=1.63, 95% CI= 1.38–1.92), and brain injury (IRR=1.58, 95% CI=1.45–1.72).
"A wide range of potential etiological factors could have contributed to the observed associations, including genetic or physiological overlaps between conditions, and interacting immunological, behavioral, and neurodevelopmental factors," the researchers concluded.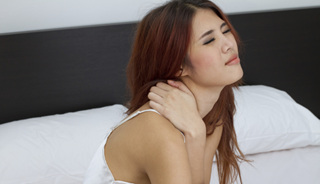 Somatic Diseases Boost Risk of Developing Schizophrenia
Schizophrenia is associated with excess physical comorbidity. Yet, to our knowledge, large studies are lacking on the associations with somatic diseases before the onset of schizophrenia.
The authors conducted a nationwide study of the full spectrum of treated somatic diseases before the first diagnosis of schizophrenia.
Sign Up for Free e-newsletters