March 30, 2015
Should Schizophrenia Be Renamed to Avoid Stigma?
the Psychiatry Advisor take:
A group of researchers are arguing that the term "schizophrenia" should be scrapped and replaced with a new term that will help to eliminate the stigma associated with the disorder.
Antonio Lasalvia, MD, PhD, a psychiatrist with the University of Verona, Italy, and colleagues say that a renaming will not only reduce stigma, but also improve communication about the disorder between clinicians, patients and their families. Schizophrenia is derived from the Greek word for "split mind."
"This negative connotation is a barrier for the recognition of the problem itself, for seeking specialized care, for taking full advantage of specialized care," Lasalvia told the Daily Beast. "It is therefore useless and sometimes damaging."
Lasalvia and his colleagues reviewed 47 papers published on the possibility of renaming schizophrenia. The most conservative option in the literature, they found, would be the use of eponyms — a person or thing for whom something is named — as they are neutral and avoid adverse connotations, they write in the journal Schizophrenia Research.
Clinicians in one country, Japan, have stopped using the term schizophrenia. In 2005, the Japanese Ministry of Health and Welfare, acting on recommendations, adopted the position that seishin-bunretsu-byo ("mind-split-disease") should be changed to togo-shitcho-sho ("integration dysregulation syndrome").
After the change, Japanese clinicians were more likely to tell patients they had schizophrenia.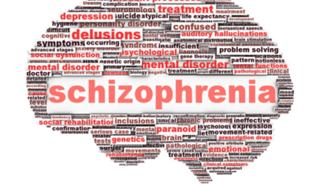 Should Schizophrenia Be Renamed to Avoid Stigma?
In an article recently published in the academic journal Schizophrenia Research, researchers called for the abolition of the term "schizophrenia." Renaming the disorder, they argue, could destigmatize the disorder, create greater willingness of people with schizophrenia to pursue treatments, make it easier for doctors to give a diagnosis, and communicate that the prognosis is much less bleak than most people believe.
"Over the last years the term 'schizophrenia' has been increasingly contested by patients, families, researchers, and clinicians," wrote Antonio Lasalvia in an email to The Daily Beast. Lasalvia is one of the study authors and a professor of psychiatry at University of Verona.
Sign Up for Free e-newsletters