January 04, 2018
Subtle Gender Differences in Self-Perceived Symptoms of First-Episode Psychosis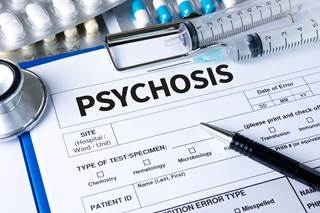 Symptom onset and duration of illness were assessed using the Basel Interview for Psychosis.
Small gender differences were shown to exist in the initial self-perceived signs and symptoms of first-episode psychosis and at-risk mental state, with men tending to notice negative and cognitive symptoms and women tending to notice positive and affective symptoms, according to the results of recent research published in Early Intervention in Psychiatry.
Researchers enrolled patients with at-risk mental state (ARMS; n=136) or first-episode psychosis (FEP; n=89) from a clinic in Switzerland. The first 3 self-perceived signs and symptoms at illness onset were retrospectively assessed with the Basel Interview for Psychosis. The signs and symptoms were compared between gender and patient groups with logistic regression models.
For both ARMS and FEP, women reported "Unusual anxiety, fears" more often as 1 of the first 3 self-perceived signs and symptoms (P =.016), and men reported "Withdrawal, avoiding contacts" more often (P =.056). Furthermore, women more frequently reported "Worries, agitation, anxiety" clustered with subthreshold "Hallucinations," regardless of diagnostic group (P =.047).
Among participants with ARMS, "Unusual difficulties concentrating" was more commonly reported by men compared with women (P =.356), whereas this symptom was more common among women in the FEP group (P =.098).
"Delusions" were more commonly reported among patients with FEP compared with those with ARMS, regardless of sex (P =.039).
In an interview with Psychiatry Advisor, Anita Riecher-Rössler, MD, PhD, professor at the Center for Gender Research and Early Detection, University of Basel Psychiatric Hospital, Switzerland, and senior author on the paper, explained that "it is important for practitioners to realize that these early symptoms on average start about 4 to 5 years before full-blown psychotic symptoms occur. In the beginning, symptoms are often very nonspecific...starting with anxiety, especially in women, or social withdrawal and difficulties concentrating, especially in men."
Reference
Heitz U, Studerus E, Menghini-Müller S, et al. Gender differences in first self-perceived signs and symptoms in patients with an at-risk mental state and first-episode psychosis [published online December 13, 2017]. Early Interv Psychiatry. doi:10.1111/eip.12528