October 29, 2014
Schizophrenia Risk Influenced by Paternal Age
the Psychiatry Advisor take:
Children who are born to an older father are at a much higher risk of developing a schizophrenia spectrum disorder, according to a new study.
Holger Sørensen, PhD, of Copenhagen University Hospital, Bispebjerg, Denmark, and colleagues examined data on nearly 139,000 Danish men born between 1955 and 1984, and between 1976 and 1993.
The risk of developing schizophrenia increases by 32% in young adults for each 10-year increase in their father's age at birth, the researchers reported in the journal Schizophrenia Research. Men born to fathers 45 years or older had a fully adjusted incidence rate ratio for a schizophrenia spectrum disorder of 1.89, compared with men born to fathers aged 25–29 years.
However, the same study showed that having an older father did not influence the child's premorbid IQ. The unadjusted incidence rate ratio per standard deviation (SD) increase in IQ score was 0.68, and 0.69 after ages of the parents had been taken into account.
Interestingly, a higher IQ diminished the risk of a schizophrenia diagnosis. Each SD increase in IQ decreased the schizophrenia risk by 30%, irrespective of the age of the father at birth.
"The psychosocial benefits of having an older parent influence the premorbid general cognitive ability in persons who were on the path to develop a disorder in the schizophrenia spectrum," the researchers concluded.
Some of those benefits include the likelihood of having a planned pregnancy, having parents with a better educational and socioeconomic status, and having stable home environments, they added.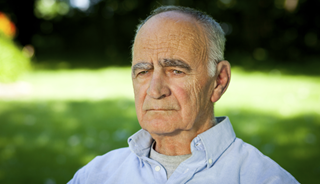 Mild Cognitive Impairment Greatly Boosts Alzheimer's, Dementia Risk
Being born to an older father increases the risk of developing a
schizophrenia
spectrum disorder in adulthood but has no effect on premorbid IQ, say researchers from Denmark. Their results showed that the risk of developing a schizophrenia spectrum disorder as a young adult decreased by about 30% with each standard deviation (SD) increase in IQ, irrespective of whether individuals were born to older or younger fathers.
Sign Up for Free e-newsletters
Check out what's trending