August 12, 2016
Polygenic Schizophrenia Risk Score Linked with Hippocampal Volume and Psychosis Status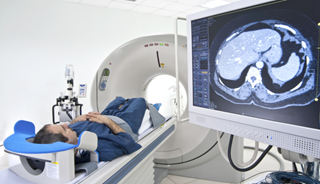 Previous studies comparing the hippocampal volume of at-risk mental state (ARMS) and first-episode psychosis (FEP) patients have produced mixed findings.
Though research findings strongly support the idea that schizophrenia results from a combination of genetic and environmental factors, the specific underlying mechanisms are still unclear. This combination may also be the catalyst in the 30% of patients considered to be in a clinical at-risk mental state (ARMS) who transition to psychosis within 2 years. "Finding markers that further characterize these ARMS individuals is the main goal of psychiatric research, as early treatment of this group is thought to prevent or delay the onset of a first episode of psychosis," wrote the authors of a new study published in Translational Psychiatry.1
The Polygenic Schizophrenia-related Risk Score (PSRS) represents the collection of single-nucleotide polymorphisms (SNPs) found to be associated with schizophrenia in a large genome-wide association study (GWAS) conducted by the Psychiatric Genomic Consortium.2 The PSRS "describes the estimated cumulative genomic risk for schizophrenia," explained the authors of the current study.
Among the markers of ARMS are alterations in brain structure and function, including reduced grey matter and neuro-functional abnormalities in the hippocampus, according to previous neuroimaging studies. First-episode psychosis (FEP) is also marked by reduced hippocampal volume, though results comparing the hippocampal volume of FEP and ARMS patients have been mixed.
Researchers at the University of Basel in Switzerland and King's College London in the UK conducted the first study to investigate the association of PSRS with hippocampal volume and psychosis onset. The research was based on magnetic resonance imaging (MRI) from 65 adult ARMS and FEP patients who were recruited as part of an early psychosis detection program in the outpatient psychiatry department at the University of Basel. The authors assessed all participants with the Basel Screening Instrument for Psychosis, the Brief Psychiatric Rating Scale (BPRS), the Scale for the Assessment of Negative Symptoms (SANS) and the Global Assessment of Functioning (GAF), and they evaluated psychotropic medication history and use of nicotine and illicit drugs. Participants' DNA was extracted for analysis via whole blood samples.
Though the results show significant between-group differences in age, BPRS, GAF, and antipsychotic medication use, none of these differences were linked with PSRS or hippocampal volume. A significant association was observed between PSRS and hippocampal volumes in:
1. The total sample (β = − 0.42, P = 0.01, 95% confidence interval, CI = (−0.72 to − 0.12)
2. The group of ARMS patients (β = − 0.51, P = 0.02, 95% CI = (−0.94 to − 0.08)
3. The group of FEP patients (β = − 0.41, P = 0.05, 95% CI = (−0.83 to 0.01)
Additionally, higher PSRS scores were linked with greater odds of assignment to the FEP group: (β = 0.64, P = 0.03, 95% CI = (0.08–1.29), and there was no mediating role observed for hippocampal volume in the relationship between PSRS and group assignment.
These results indicate that the genetic risk for schizophrenia could be elevated in FEP patients compared with ARMS patients. "The identification of associations between genetic risk variants and structural brain alterations will increase our understanding of the neurobiology underlying the transition to psychosis," the authors concluded.
References
1. Harrisberger F, Smieskova R, Vogler C, et al. Impact of polygenic schizophrenia-related risk and hippocampal volumes on the onset of psychosis. Translational Psychiatry. 2016; 6, e868.
2. Schizophrenia Working Group of the Psychiatric Genomics Consortium. Biological insights from 108 schizophrenia-associated genetic loci. Nature. 2014; 511: 421–427.