October 16, 2015
Inflammation in Brain Linked to Schizophrenia
the Psychiatry Advisor take:
Inflammation in the brain may be at the root of schizophrenia as new research indicates that immune cells are more active in people who have the disease and those at risk for it.
Peter Bloomfield, MS, of the Medical Research Council Clinical Sciences Centre at Imperial College London, England, and colleagues used positron emission tomography scans to measure immune cell activity in the brain. They took scans of 56 people — those with schizophrenia, those at risk of the disease, and those with no symptoms or risk.
Activity of microglia, a type of cells responsible for immune defense, in the brain increased as symptoms of schizophrenia got more severe, the researchers reported in the American Journal of Psychiatry. In addition, people diagnosed with schizophrenia had high microglia activity in their brain. And patients with subclinical symptoms of schizophrenia who are at very high risk of psychosis also saw elevated activity.
The researchers concluded that their findings indicate that neuroinflammation is linked to the risk of psychosis and related disorders, as well as the expression of subclinical symptoms.
"Our findings are particularly exciting because it was previously unknown whether these cells become active before or after onset of the disease," Bloomfield said in a statement. "Now we have shown this early involvement, mechanisms of the disease and new medications can hopefully be uncovered."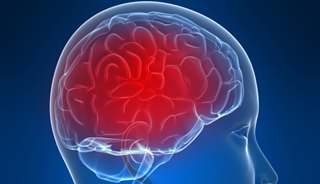 Discovery could lead to development of drugs targeting neuroinflammation.
A study published today in the American Journal of Psychiatry is the first to find that immune cells are more active in the brains of people at risk of schizophrenia as well as those already diagnosed with the disease.
The finding could completely change our current understanding of schizophrenia, raising the possibility that testing people most at risk of the disorder ahead of time could allow them to be treated early enough to avoid its most severe symptoms.
Researchers at the Medical Research Council's (MRC) Clinical Sciences Centre, based at Imperial College London, in collaboration with colleagues at the Institute of Psychiatry, Psychology & Neuroscience (IoPPN) at King's College London, used positron emission tomography (PET) scans to measure levels of activity of immune cells in the brain.
Sign Up for Free e-newsletters