May 11, 2017
Antipsychotic Symptoms Persist for Patients Seeking Treatment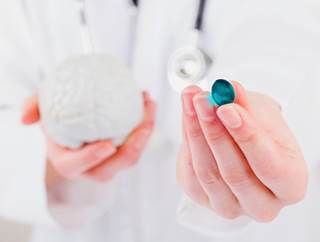 A significant number of patients with psychotic disorders do not respond to antipsychotic medication.
A longitudinal cohort study reported in Psychological Medicine found that a substantial percentage of patients are resistant to antipsychotic treatment from the onset of the illness.1
A significant number of patients with psychotic disorders do not respond to antipsychotic medication, although it is unclear whether these individuals are treatment-resistant from the onset (TRO) or if resistance develops over the course of the illness. While the response to first-line antipsychotic treatment is typically greater during first-episode psychosis (FEP), that is not the case in up to one-quarter of patients, in whom symptoms persist despite treatment.2,3
In addition, previous findings show that treatment-resistant patients do not have impaired dopamine function, indicating that "in this distinct subgroup, dopamine-blocking antipsychotics are ineffective right from the beginning of illness," wrote the investigators in of the current study.4,5 Others propose, however, that "treatment resistance evolves in the context of a long duration of untreated psychosis (DUP) or multiple episodes of illness, suggesting that psychotic episodes have a neurotoxic effect, which gave support to the 'neurodegeneration hypothesis' of antipsychotic treatment resistance."6
Using data pertaining to medication, treatment adherence, and symptom severity, the present study investigated the presence and course of treatment resistance in 323 patients with FEP who were assessed at baseline and 10 years later. Noting the lack of sufficient evidence regarding predictors of treatment resistance in this patient population, the researchers also aimed to identify such factors.
Treatment resistance was found in 23% of patients, 84% of whom showed resistance from illness onset. Factors that predicted TRO were schizophrenia diagnosis, negative symptoms, longer duration of untreated psychosis, and younger age at illness onset. The strongest effect was observed for negative symptoms: After adjustment for type of diagnosis, age and mode of onset, and DUP the odds of TRO were 1.4 times higher in patients with 4 negative symptoms, and 2.13 times higher in patients with 9 negative symptoms compared with patients with no negative symptoms.
These findings may "assist with early detection of patients who are most likely not to respond to dopaminergic blockade" in FEP, according to the researchers. "This has important implications for treatment paradigms in FEP, particularly with regard[s] to introducing clozapine as early as possible following first presentation with the aim of preventing years of enduring treatment resistance and increasing functional disability."
References