June 06, 2017
Schizophrenia Treatment Can Benefit From Electroconvulsive Therapy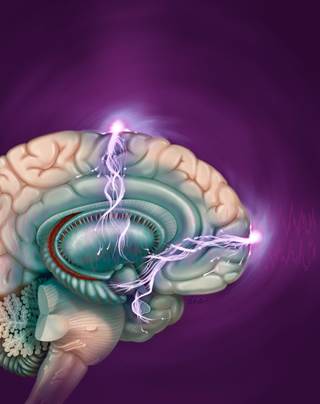 A current study investigated the effectiveness and cognitive effect of electroconvulsive therapy in conjunction with pharmacotherapy.

A retrospective study reported in the Journal of Clinical Psychiatry supports the effectiveness of electroconvulsive therapy (ECT) as an adjunctive treatment for schizophrenia, and identifies characteristics associated with treatment response.1

For the estimated 1% of the population who have schizophrenia, antipsychotic medication is the first-line treatment. However, nonresponse rates with first- and second-line antipsychotics are as high as 25% and 83%, respectively.2 Although clozapine is recommended for patients who have been unresponsive to 2 complete trials of antipsychotics, there is no available guidance on treatment options for the 25% of patients who also fail to respond to clozapine.3

In addition, some patients are unable to take clozapine because of adverse effects or the frequent blood monitoring required because of the risk for severe neutropenia. A potential option for these patients is ECT, which some findings have shown to be an effective adjustment treatment for schizophrenia, including in patients who did not respond to clozapine.4,5 Although such data support the technique's effectiveness, research on the topic has various limitations, and results are mixed regarding the cognitive effects of ECT.

The current study investigated the effectiveness and cognitive effect of ECT in conjunction with pharmacotherapy, as well as clinical and other characteristics that may be predictive of treatment response and cognitive Impairment. The sample consisted of 144 patients with schizophrenia or schizoaffective disorder, who had received a combined 171 courses of ECT.

The results show a response rate of 76.7% with ECT, with the following factors linked to a better response: absence of treatment with antiepileptic medication (17.9% vs 3.9%; P =.007), a previous good response to ECT (36.4% vs 15.4%; P =.017), and primary indication for ECT referral other than failed pharmacotherapy (89.7% vs 69.8%; P =.012). Age and treatment with clozapine and benzodiazepine were not associated with response (P >.05). The findings further reveal that transient cognitive impairment resulting from ECT occurred in 9% of cases, and there were no factors associated with this outcome.

These findings suggest that "ECT can be a clinically effective treatment for patients with severe forms of schizophrenia," wrote the study authors. "Future work should involve prospective trials, incorporation of biological markers, and development of novel stimulation technologies."
References