March 13, 2015
Report Challenges Way Schizophrenia and Psychosis is Viewed
the Psychiatry Advisor take:
A new report from the United Kingdom is challenging to long-held belief that schizophrenia and psychosis can best be treated with the use of medication.
The report, "Understanding Psychosis and Schizophrenia," was written by a group of eight British psychologists based on more than 20 years of research. It was published by the British Psychological Society.
The psychologists say that what is thought of psychosis — such as hearing voices or being out of touch with reality — are best understood in the same way as other psychological issues, such as anxiety or shyness.
They say psychosis often is a reaction to trauma or adversity, which impacts the way people with the condition experience they world. Also, focusing on treating existing problems is "like mopping the floor while the tap is still running."
They add that psychosis rarely leads to violence, and they also call for more investment in child maltreatment and inequality as part of prevention efforts.
"In the past we have often seen drugs as the most important form of treatment," Anne Cooke, a psychologist at Canterbury Christ Church University and the report's editor, said in a statement. "Whilst they have a place, we now need to concentrate on helping each person to make sense of their experiences and find the support that works for them."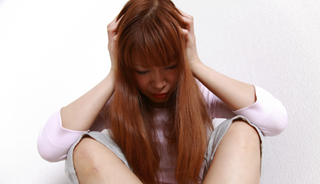 Report Challenges Way Schizophrenia and Psychosis is Viewed
A potentially groundbreaking report challenges conventional wisdom about the nature of mental illness and the manner in which psychosis and schizophrenia are treated.
The U.K. report dispels the notion that schizophrenia is a frightening brain disease that makes people unpredictable and potentially violent, and can only be controlled by medication.
The report is the product of 20 years of research into the psychology of psychosis. The paper is authored by a group of eminent clinical psychologists drawn from eight U.K. universities and the National Health Service, together with people who have themselves experienced psychosis.