June 16, 2014
Relocating During Adolescence May Up Schizophrenia Risk
the Psychiatry Advisor take:
The role of childhood adversity is gaining traction as a possible etiological factor for adult psychoses, and researchers have now established a link between relocating during adolescence and schizophrenia.
The likelihood of developing narrowly defined schizophrenia increases with increasing age and the number of moves per year, according to Diana Paksarian, MPH, PhD, of the department of mental health at Johns Hopkins Bloomberg School of Public Health in Baltimore, Maryland, and colleagues.
The highest risk was observed among children who moved three or more times when they were aged 14 years (relative risk=3.72 vs those who did not move), the researchers found.
They analyzed data from 1.1 million people born between 1971 and 1991 who were included in the Danish Civil Registration System. Participants were followed from age 15 to either the development of a psychotic disorder, death, emigration from Denmark or until December 2010. There were a total of 7,277 cases of narrowly defined schizophrenia, 12,970 of broadly defined schizophrenia, and 2,841 cases of bipolar disorder.
There was no association between mobility at an earlier age and schizophrenia, and associations between mobility and bipolar disorder were fewer and weaker compared with schizophrenia.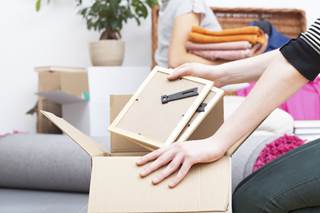 Relocating During Adolescence May Up Schizophrenia Risk
Childhood residential mobility is associated with an increased risk of psychotic disorders, particularly schizophrenia, during adulthood, results of a study conducted in Denmark suggest. The findings were published in
Schizophrenia Bulletin
.
Sign Up for Free e-newsletters