August 01, 2014
Psychotic Episodes in Adolescents Influenced by Genetic Heritability
the Psychiatry Advisor take:
Adolescents who are eventually diagnosed with a psychosis usually have one or more psychotic experiences (PEs) early in life. However, mental health experts are unsure about the causes of PEs, and whether there are genetic or environmental factors that can lead to them. Such information could prove valuable in predicting psychotic disorders.
Helena M. S. Zavos, PhD, of King's College London, Institute of Psychiatry, and researchers sought to find out how much of an impact genetic and environmental influences have on PEs. They examined more than 5000 adolescent twin pairs (mean [SD] age, 16.31 [0.68] years) from England and Wales.
Primary outcomes and measures were psychotic experiences assessed as quantitative traits (self-rated paranoia, hallucinations, cognitive disorganization, grandiosity, and anhedonia, as well as parent-rated negative symptoms).
Results, published in JAMA Psychiatry, found that genetic influences were apparent for all PE (15%-59%), with modest shared environment for hallucinations and negative symptoms (17%-24%). There was no linear change in heritability across the distribution of PE, with the exception of a modest increase in heritability for increasing severity of parent-rated negative symptoms. Of the PE that showed covariation, this appeared to be due to shared genetic influences (bivariate heritabilities, 0.54-0.71).
"The same genetic and environmental influences appear to drive variation across the spectrum of PE severity, which the authors suggest may point to a continuum of psychosis," Jim van Os, MD, PhD, of the Department of Psychiatry and Psychology, Maastricht University Medical Centre, The Netherlands, said in an editorial accompanying the article.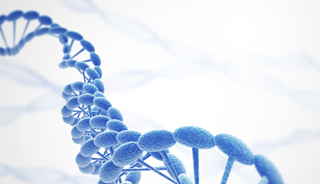 Psychotic Episodes in Adolescence Influenced by Genetic Heritability
The onset of psychosis is usually preceded by psychotic experiences (PE). Little is known about the etiology of PE and whether the degree of genetic and environmental influences varies across different levels of severity. A recognized challenge is to identify individuals at high risk of developing psychotic disorders prior to disease onset.


Sign Up for Free e-newsletters
Check out what's trending