November 11, 2015
Schizophrenia Research Buoyed by Study Meta-Database
the Psychiatry Advisor take:
Researchers at Northwestern University Feinberg School of Medicine have created what they call the first "meta-database" of neuroimaging data related to schizophrenia.
Lei Wang, PhD, who created SchizConnect and also an assistant professor in psychiatry and behavioral sciences at Feiberg, allows researchers to compare results among different trials, which are often small in subject size and difficult to replicate. For example, SchizConnect allows a researcher to see results across 1,000 patients, rather than just 100.
Wang and his colleagues analyzed every study and translated key data terms — such as neuroimaging, cognition, and clinical symptoms — into a common, searchable language.
For example, they translated disparate study assessments for structural and functional magnetic resonance imaging, working memory, attention, executive function and learning abilities, as well as symptoms of patients including mood assessments, and standard demographics.
SchizConnect collects data contributed by Feinberg, the Functional Biomedical Informatics Research Network at the University of California-Irvine, the Mind Research Network in New Mexico and the Information Sciences Institute at the University of Southern California.
Next year, it is planned another two or three large datasets will be added, bringing the total number of subjects to as many as 3,000. While to a user, SchizConnect appears a one database with a uniform language, the data remains at the individual repositories under their control.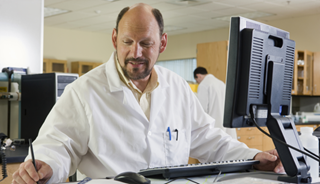 SchizConnect translated disparate study assessments for structural and functional MRIs, working memory, attention, and executive function.
SchizConnect, a new meta-database that translates all clinical schizophrenia studies into a single scientific "language," has been launched to help researchers long stymied by inconsistent findings between traditionally small studies.
The Northwestern Medicine portal is the first meta-database dedicated to schizophrenia neuroimaging data and has the largest collection of schizophrenia neuroimaging in the country.
Despite hundreds of studies, schizophrenia remains poorly understood. In part, that's because the findings of traditionally small individual schizophrenia studies are variable and difficult to replicate. The larger database of SchizConnect allows scientists to see broader results across 1,000 subjects instead of 100.
Sign Up for Free e-newsletters