April 22, 2015
Phase III Trial Supports Efficacy of Antipsychotic Brexpiprazole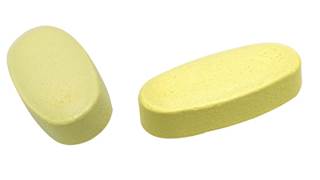 Phase III Trial Supports Efficacy of Antipsychotic Brexpiprazole
A late-stage trial showed that the novel antipsychotic brexpiprazole, under development by Otsuka Pharmaceutical and Lundbeck, was effective and safe for the treatment of schizophrenia.
The Phase III trial randomized 636 patients with schizophrenia to either one of three doses of brexpiprazole (0.25mg, 2mg, or 4mg) or placebo. The primary endpoint was change from baseline to the sixth week in the Positive and Negative Syndrome Scale (PANSS).
The 2mg and 4mg doses led to significant improvement in symptoms compared to placebo, according to study results published online the American Journal of Psychiatry. Mean changes in PANSS total score from baseline until study end were as follows: 0.25 mg: -14.90; 2 mg: -20.73; 4 mg: -19.65. For placebo, the figure was -12.01.
Similar results were seen in the change in Clinical Global Impress-Severity Scale (CGI-S), a secondary endpoint. Those results were as follows: 0.25 mg: -0.85; 2 mg: -1.15; 4mg: -1.20; vs. placebo -0.82.
The most frequently reported adverse events in the treatment group that were greater than in the placebo group were diarrhea, nausea, akathisia and headache.
Brexpiprazole, a D2 dopamine partial agonist, is thought to be the successor to Otsuka's blockbuster antipsychotic aripiprazole (Abilify), which is facing the possibility of generic competition as soon as next month. Ongoing litigation, however, may delay that.
The FDA action date for brexpiprazole is July 11, 2015.
Reference
Correll CU. Efficacy and Safety of Brexpiprazole for the Treatment of Acute Schizophrenia: A 6-Week Randomized, Double-Blind, Placebo-Controlled Trial. Am J Psychiatry. 2015; doi:10.1176/appi.ajp.2015.14101275.