August 17, 2015
Fish Oil May Help Prevent Psychosis, Schizophrenia
the Psychiatry Advisor take:
Omega-3 fatty acid supplements may be effective in reducing the long-term risk of developing psychosis.
Paul Amminger, MD, PhD, of the University of Melbourne, Australia, and colleagues enrolled 81 people between the ages of 13 and 25 years old who were said to be at risk of developing psychosis and schizophrenia. Forty-one were given fish oil supplements for three months, while the rest were given a placebo.
After the three months, the participants were followed for another 12 months. During that time, only two of the 41 patients on fish oil developed a psychotic disorder, the researchers reported in the journal Nature Communications. But in the placebo group, 11 participants reported such a disorder.
Even more remarkable, seven years after the original study was completed, only 10% — four of the 41 — had developed a psychotic disorder. Meanwhile, in the placebo group, the figure was 16.
Fish oil "may offer a viable longer-term prevention strategy with minimal associated risk in young people at ultra-high risk of psychosis."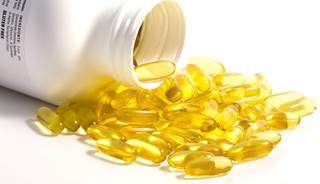 Benefits of omega-3 fatty acids in averting psychosis seen for years after fish oil supplements stopped being taken.
In what is to be believed the first study of its kind, new research has revealed the omega-3 fatty acids found in fish oil may be effective for reducing the risk of psychosis.
The study was published in Nature Communications and details how a 12-week intervention with omega-3 supplements substantially reduced the long-term risk of developing psychotic disorders.
The use of fish oil has long been in the public eye and has been heralded by some as an essential component of our physical well-being, but can it also improve our mental health?
Sign Up for Free e-newsletters
Check out what's trending