August 21, 2014
Novel Mental Health Squad Now Serves San Antonio
the Psychiatry Advisor take:
In the United States, jails hold 10 times as many individuals with serious mental illnesses compared to state hospitals. San Antonio, Texas, has developed a novel program to assist sending citizens with mental health issues to treatment, rather than jail.
When the Bexar County jail became overcrowded, mainly with individuals with serious mental illnesses, the state threatened to impose fines. The police, county jail, mental health department, criminal courts, hospitals, and homeless programs all worked together to identify citizens at risk of harming themselves or others due to mental illness (particularly psychosis). Police officers were required to take a 40-hour course on how to handle mental health emergencies.
Prior to the program, individuals were often arrested for minor misdemeanor offenses such as disturbing the peace, or taken to the ER, where the average wait time for triage was 12 to 14 hours. Now, a separate 16-bed psychiatric facility with a medical clinic and a "sobering room" allows officers to drop off charges for psychiatric and medical assessments without jail time or long waits in the ER.
The jails are now under capacity and the program has resulted in an estimated $50 million savings over five years. However, San Antonio's model has been slow to catch on. Only 15% percent of police departments nationwide have a similar program.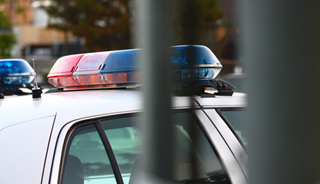 Police in San Antonio Have Novel Mental Health Squad
Eight years ago, a person like Mason would have been heading to the emergency room or jail next. But the jail in Bexar County, Texas, where San Antonio is located, was so overcrowded — largely with people with serious mental illnesses — that the state was getting ready to levy fines.
To deal with the problem, San Antonio and Bexar County have completely overhauled their mental-health system into a program considered a model for the rest of the nation.
The effort has focused on an idea called "smart justice" — basically, diverting people with serious mental illness out of jail and into treatment instead. It is possible because all the players in the system that deal with mental illness — the police, the county jail, mental-health department, criminal courts, hospitals, and homeless programs — pooled their resources to take better care of people with mental illness.
Sign Up for Free e-newsletters
Check out what's trending