July 23, 2014
NIH Discovers New "Genomic Variants" in Schizophrenia
the Psychiatry Advisor take:
Researchers at the National Institutes of Health have discovered new genomic signals in chromosomes that may help to predict a person's risk for developing schizophrenia.
NIH scientists have found 108 "chromosomal sites" that have inherited variations in the genetic code linked to schizophrenia, including 83 never before seen. In contrast, only five such variants were seen in 2011. The improvement is a result of better ways to detect genetic variants, as well as larger sample sizes, according to the researchers.
The significance of these new found genomic signals is that they center around pathways underlying the workings of processes involved in schizophrenia, including communication between brain cells, learning and memory and immune function.
"While the suspect variation identified so far only explains only about 3.5% of the risk for schizophrenia, these results warrant exploring whether using such data to calculate an individual's risk for developing the disorder might someday be useful in screening for preventive interventions," Thomas R. Insel, MD, director of the NIH's National Institute of Mental Health, said. "Even based on these early predictors, people who score in the top 10% of risk may be up to 20-fold more prone to developing schizophrenia."
Before this latest study schizophrenia genome-wide studies had identified only about 30 common gene variants associated with the disorder due to small sample sizes The investigators sought to re-analyzing not just already published results, but all available raw data, including unpublished.
Their findings of 108 genomic locations associated with schizophrenia was whittled down from an initial collection of about 9.5 million variants.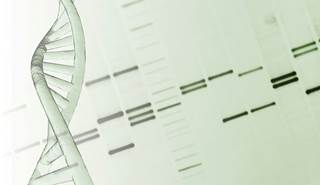 NIH Discovers New "Genomic Variants" in Schizophrenia
The largest genomic dragnet of any psychiatric disorder to date has unmasked 108 chromosomal sites harboring inherited variations in the genetic code linked to schizophrenia, 83 of which had not been previously reported.
By contrast, the "skyline" of such suspect variants associated with the disorder contained only 5 significant peaks in 2011. By combining data from all available schizophrenia genetic samples, researchers supported by the National Institutes of Health powered the search for clues to the molecular basis of the disorder to a new level. The findings were reported in the journal Nature.
Sign Up for Free e-newsletters