December 16, 2014
New Preclinical Symptoms of Psychosis Identified
the Psychiatry Advisor take:
Researchers from a consortium of eight universities have discovered a group of preclinical symptoms that could be used as indicators that a person is at increased risk of developing psychosis.
Investigators in the ongoing North American Prodrome Longitudinal Study (NAPLS), which is funded by the National Institute of Mental Health, also uncovered several biological processes tied to the transition from subtle symptoms to clinical diagnosis of psychosis.
Schizophrenia and other kinds of psychosis have onset around age 21, though early warning signs, including prodromal syndrome — a period of decreased functioning associated with the onset of psychotic symptoms — can begin by age 17.
The researchers found that prodromal youth who had elevated levels of the stress hormone cortisol, as well as signs of neuro-inflammation, were more likely to become psychotic within a year. Another observation is that brains of at-risk patients who later develop psychosis showed a dramatic decline of gray matter in the year leading up to the diagnosis.
"We've developed a risk-prediction algorithm, including measures of symptoms as well as biomarkers, that we have made available for clinicians," Elaine Walker, PhD, of Emory University in Atlanta, one of the NAPLS investigators, said in a statement. "In the future, they can take saliva samples from at-risk patients to check cortisol levels, and to monitor those levels over time."
The researchers say the blood-biomarker algorithm could be used by clinicians to monitor at-risk patients for signs of neuro-inflammation and oxidative stress.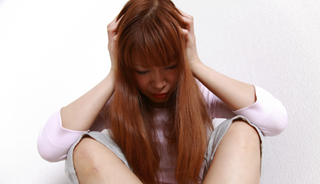 New Preclinical Symptoms of Psychosis Identified
Researchers have identified a new cluster of preclinical symptoms that may indicate when a young person is at greater risk for developing a psychotic illness, including schizophrenia.
The researchers also identified several biological processes that typically occur during a person's transition from minor symptoms to clinical psychosis.
Schizophrenia and other types of psychotic illnesses typically begin around 21 years of age, with early warning signs, known as a prodromal syndrome, beginning around age 17, on average. About 30 to 40 percent of young people who meet current criteria for a prodromal syndrome will develop schizophrenia or another psychotic disorder.
Sign Up for Free e-newsletters