August 11, 2014
Naltrexone Promotes Weight Loss in Women With Schizophrenia
the Psychiatry Advisor take:
Patients with schizophrenia are more likely to be overweight compared to the general population. Now, a drug that is normally used to ween people off of alcohol or narcotics has been shown to promote weight loss in those with schizophrenia.
Cenk Tenk, MD, director of the psychosis program at the Connecticut Mental Health Center in New Haven, and colleagues examined whether giving naltrexone (Revia, Vivitrol) to patients would lead to weight loss. In their study, 24 overweight women with a diagnosis of either schizophrenia or schizoaffective disorder were randomized the received naltrexone 25mg/day for 8 weeks or placebo.
Women with schizophrenia are at a particular risk for weight gain and related disorders, such as diabetes and cardiovascular disease, due to side effects of taking anti-psychotics. As a result, they are also at increased risk for morbidity and mortality.
Patients in the naltrexone group had significant weight loss (-3.40 kg) compared to weight gain (+1.37 kg) in the patients in the placebo group, the researchers reported in the Journal of Clinical Psychopharmacology. Mostly non-diabetics lost weight in the drug-treatment group.
"These data support the need to further investigate the role of D2 blockade in reducing food reward-based overeating," the researchers concluded. "A larger study addressing the weaknesses of this pilot study is currently underway."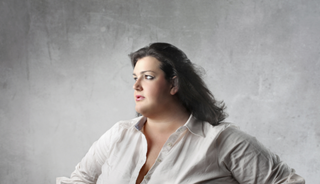 Naltrexone Promotes Weight Loss in Female Patients With Schizophrenia
Patients with
schizophrenia
experience higher rates of obesity as well as related morbidity and mortality than the general population does. Women with schizophrenia are at particular risk for antipsychotic-associated weight gain, obesity, and related medical disorders such as diabetes and cardiovascular disease.
Sign Up for Free e-newsletters