May 11, 2015
New MRI Scans May Predict Those At Risk for Schizophrenia
the Psychiatry Advisor take:
A new method of using magnetic resonance imaging on the brain may be able to predict people who are at risk of developing schizophrenia by identifying how their brains are wired differently from healthy subjects.
A team of British scientists scanned the brains of 123 people who were vulnerable to psychosis and another 125 people without the risk. In the patients susceptible to schizophrenia, their brain networks had reduced ability to transmit information from one area to the other compared to healthy subjects, they reported in the journal Human Brain Mapping. In some cases, information pathways were rerouted.
The result of these abnormalities is that it affected some central information hubs of the brain, which could lead to information processing problems in a similar fashion to schizophrenia.
"Understanding the way people's brains become misconnected or connected less efficiently is crucial to understanding the illness," said Anthony Davis, PhD, of King's College London, a researcher on the study. "What we would like to find out is why for some people, these changes progress while in others they don't — that's the next challenge."
The team hopes their new analysis could provide valuable insights into how the wiring of the brain gives rise to symptoms of schizophrenia, and crucially, offer a new tool for predicting future illness.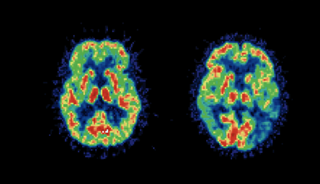 New MRI Scans May Predict Those At Risk for Schizophrenia
New scanning methods which map the wiring of the brain could provide a valuable new tool to predict people at risk of schizophrenia, according to a new study.
Scientists have long known that the symptoms of schizophrenia are partly explained by disordered connectivity in the brain.
Now, a team of scientists from Cardiff University Brain Research Imaging Centre (CUBRIC), the Institute of Psychiatry, Psychology and Neuroscience, Kings College London and the University of Bristol, have, for the first time, used magnetic resonance imaging to identify how the brains of young people, who have some of the symptoms of schizophrenia, are wired differently.
Sign Up for Free e-newsletters