August 02, 2014
Motivation Affects Cognitive Performance in Schizophrenia
the Psychiatry Advisor take:
People who are diagnosed with schizophrenia tend to suffer from motivational and cognitive deficits. It is not surprising that these patients tend to do poorly on cognitive tests. Yet, researchers are still not completely sure of the exact association between motivation and cognitive test scores in those with schizophrenia.
Gagan Fervaha, BSc, of the Schizophrenia Division at the Centre for Addiction and Mental Health in Toronto, Canada, and colleagues sought to answer this question. At 57 sites in the United States, 431 patients diagnosed with schizophrenia were part of the Clinical Antipsychotic Trials of Intervention Effectiveness study.
Cognitive performance and intrinsic motivation were evaluated using a comprehensive neuropsychological test battery. Symptom severity and functional status were also assessed.
Results, published in JAMA Psychiatry, found that the level of intrinsic motivation was significantly and positively correlated with global cognitive test performance, a relationship that held for each domain of cognition evaluated (correlation range, 0.20-0.34; P<0.001).
The relationship between motivation and cognitive performance also remained significant after controlling for antipsychotic dose (P<0.05). Prospective increase in motivation during the six-month follow-up was also found to be significantly related to improvement in global cognitive performance (P <0.05).
"The present findings provide strong support for a robust and reliable relationship between motivation and cognitive performance and suggest that test performance is not purely a measure of ability," the researchers concluded. "Future studies assessing cognition in patients with schizophrenia should consider potential moderating variables such as effort and motivation."
"The authors conclude that cognitive impairment in schizophrenia 'may be partly secondary to amotivation,'" added Richard S. E. Keefe, MD, of the Department of Psychiatry and Behavioral Sciences at Duke University Medical Center in Durham, North Carolina, in an accompanying editorial.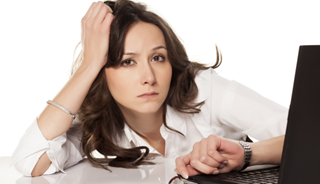 Motivation Affects Cognitive Performance in Schizophrenia
Motivational and cognitive deficits are core features of schizophrenia, both closely linked with functional outcomes. Although poor effort and decreased motivation are known to affect performance on cognitive tests, the extent of this relationship is unclear in patients with schizophrenia.
Sign Up for Free e-newsletters
Check out what's trending