August 29, 2014
Misjudging Effort Impacts Task Motivation in Schizophrenia
the Psychiatry Advisor take:
People with schizophrenia often lack motivation in completing task or setting goals may be because they misjudge the amount of effort required to do the activities.
David E. Gard, PhD, of the Department of Psychology at San Francisco State University in California, and colleagues called 47 patients with schizophrenia and 41 patients without the disorder on a daily basis for seven days and asked about their current activities, as well as anticipation of upcoming goals.
Although people with schizophrenia reported engaging in activities that required less effort and setting goals that required less effort, they also displayed inaccuracy in estimating how difficult a goal would be to achieve, which in turn was associated with lower neurocognition, the researchers reported in the Journal of Abnormal Psychology.
Those with schizophrenia engaged in activities and set goals that were more pleasure-based, and anticipated goals as being more pleasurable compared to the control group.
"There's something breaking down in the process around assessing high-effort, high-reward goals," Gard told ScienceDaily. "When the reward is high and the effort is high, that's when people with schizophrenia struggle to hold in mind and go after the thing that they want for themselves."
Clinicians treating patients with schizophrenia should encourage them to break larger tasks into smaller ones with lower rewards, the researchers suggested.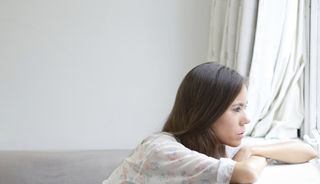 Misjudging Effort Required Impacts Task Motivation in Schizophrenia
Individuals with schizophrenia often have trouble engaging in daily tasks or setting goals for themselves, and a new study suggests the reason might be their difficulty in assessing the amount of effort required to complete tasks.
The research, detailed in an article published in the Journal of Abnormal Psychology, can assist health professionals in countering motivation deficits among patients with schizophrenia and help those patients function normally by breaking up larger, complex tasks into smaller, easier-to-grasp ones.
Researchers found that, while people with schizophrenia engage in low-impact, pleasurable goals -- such as watching TV or eating food for enjoyment -- as much as others, they have greater difficulty with more complex undertakings or goals requiring more effort.
Sign Up for Free e-newsletters
Check out what's trending