August 25, 2015
Bacteria in Throat Linked to Schizophrenia
the Psychiatry Advisor take:
Certain viruses and bacteria that can live in the throat may be linked to schizophrenia, leaving open the possibility diagnostic tests could be developed to identify the disease.
Eduardo Castro-Nallar, a PhD candidate at George Washington University in Washington, D.C., and colleagues found that in people with schizophrenia, the oropharynx seem to have different levels of microbes — such as lactic-acid bacteria — than people without the disease. The research was presented in the journal Peer J.
Other studies have demonstrated how microbes can affect the immune system, and subsequently, may contribute to psychiatric conditions. The new study adds to that research by positing that changes in oral microbe communities are linked to schizophrenia.
"Our results suggesting a link between microbiome diversity and schizophrenia require replication and expansion to a broader number of individuals for further validation," Keith Crandall, PhD, a co-author of the study, said in a statement. "But the results are quite intriguing and suggest potential applications of biomarkers for diagnosis of schizophrenia and important metabolic pathways associated with the disease."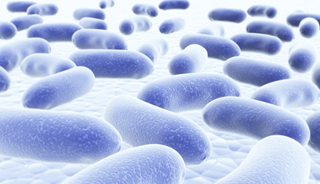 Researchers say discovery could lead to new diagnostic tests for schizophrenia.
In the most comprehensive study to date, researchers at the George Washington University have identified a potential link between microbes (viruses, bacteria and fungi) in the throat and schizophrenia. This link may offer a way to identify causes and develop treatments of the disease and lead to new diagnostic tests.
Recent studies have shown that microbiomes — the communities of microbes living within our bodies — can affect the immune system and may be connected to mental health. Research linking immune disorders and schizophrenia has also been published, and this study furthers the possibility that shifts in oral communities are associated with schizophrenia.
Sign Up for Free e-newsletters