September 16, 2015
Mouse Brain Map Could Help Research Into Mental Illnesses
the Psychiatry Advisor take:
Scientists have created a detailed model of connections within the brain of a mouse, a breakthrough that could help researchers with new information about brain circuits, potentially benefiting mental illnesses including schizophrenia and depression.
G. Allan Johnson, PhD, of the Duke Center for In Vivo Microscopy, Durham, N.C., and colleagues made their connectome — a map of the brain's circuitry — following a diffusion MRI scan of a healthy mouse with a resolution over 100,000 times greater than that of a conventional MRI.
The increased special resolution of the scan made the resolution much more accurate than previous MRI scans of a mouse's brain, the researchers reported in the journal Cerebral Cortex.
"This study mapping the connectivity of the mouse brain at high resolution could potentially have a profound and far-reaching effect on the neuroscience research community," Richard Conroy, Ph.D., director of the Division of Applied Science & Technology at the National Institute of Biomedical Imaging and Bioengineering, said in a statement. "This study dramatically improves our ability to resolve the connections between different regions of the brain, which could lead to more accurate neuroscience data and fewer inferences. This new map could potentially contribute to insights on neurological diseases and disorders."
The researchers have drawn a connectivity matrix, which shows each region of the mouse brain and its probable connectivity to other brain structures. They are also building an online portal for scientists to access the full directory of digital files to guide their own research into mouse neurocircuitry.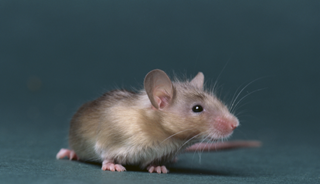 Map of brain circuitry of a mouse is much more accurate than prior versions based on MRI scans.
Scientists at Duke University have released a highly detailed model of connections in the mouse brain that could provide generations of neuroscientists new insights into brain circuits and origins of mental illness, such as depression and schizophrenia. The findings are published in the journal Cerebral Cortex.
The scientists created the connectome, or map of brain circuitry, by performing an MRI scan of the brain of a healthy mouse at spatial resolution more than 100,000 times greater than that of a conventional clinical MRI. Data were acquired using diffusion MRI, which traces the pathways of nerve fibers called axons throughout the brain.
Sign Up for Free e-newsletters
Check out what's trending