July 29, 2014
Long-Acting Olanzapine No More Effective Than Oral Version
the Psychiatry Advisor take:
Olanzapine (Zyprexa) has been a popular atypical antipsychotic to treat schizophrenia and bipolar disorder since its initial approval in 2006. In late 2009, a long-acting injectable (LAI) version of the drug was approved with dosing as infrequent as every four weeks. But is one version of olanzapine more effective than the other over the long term?
Holland C. Detke, PhD, a senior clinical research scientist at Eli Lilly & Co., the developers of olanzapine, and colleagues sought to answer that question. A total of 524 patients were randomized to receive either 405 mg/4 weeks of olanzapine LAI or 10 mg/d of oral olanzapine (n = 260) for two years of open-label treatment. After that, patient dosing was flexible (150-405 mg/4 weeks of LAI vs. 5-20 mg/d of oral). At baseline, all patients were clinically stable.
Results, published in the Journal of Clinical Pharmacology, found the groups did not differ significantly in median time to all-cause discontinuation — the primary outcome — (645 days for LAI, 678 days for oral; P=0.61), discontinuation rate (53.8% for LAI, 51.2% for oral; P = 0.60), or relapse rate (20.1% for LAI, 18.5% for oral; P=0.66). While post-baseline psychiatric hospitalization rate was low for both groups (7.6% for LAI, 9.2% for oral), mean hospitalization duration was significantly longer for oral patients (1.80 days [20 for those hospitalized] vs. 0.43 days [6 for those hospitalized], P=0.02). Adverse events and safety profile was similar for both formulations.
"In conclusion, olanzapine LAI and oral olanzapine were similarly effective and well tolerated for up to two years of treatment in patients with schizophrenia," the researchers concluded. "Treatment discontinuation for olanzapine LAI was similar to that of oral olanzapine, despite the 3-hour post-injection observation period and other precautionary procedures related to risk of post-injection delirium/sedation syndrome."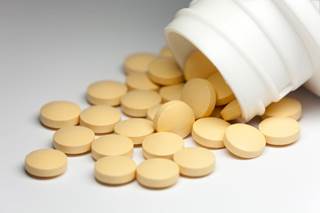 Long-Acting Olanzapine No More Effective Than Oral Version
We compared long-term treatment effectiveness of monthly olanzapine long-acting injection (LAI) with that of oral olanzapine over two years.
Sign Up for Free e-newsletters