January 05, 2015
Higher IQ Linked to Lower Schizophrenia Risk
the Psychiatry Advisor take:
People with higher IQs may have a decreased risk of developing schizophrenia, according to a study published in The American Journal of Psychiatry.
The effect was most pronounced in people who had a genetic risk for schizophrenia. Among cousin, half-sibling, and full-sibling pairs, the person with the lowest IQ had the highest risk of developing the condition.
Schizophrenia has previously been shown to have a genetic link. 10% of people with a direct relative with the condition will also develop it. In the general population, schizophrenia occurs in about 1% of people. The researchers wanted to see if intelligence was linked to schizophrenia risk in both the general population and those with a genetic risk.
The study included 1,204,983 Swedish males born between 1951 and 1975. Their IQ was assessed at ages 18-20. The participants were followed until 2010, with the researchers recording any schizophrenia-related hospital admissions.
After analyzing the results, the researchers found that individuals with lower IQs were more likely to develop schizophrenia compared with those with higher IQs. This relationship was most pronounced in participants who had a family history of the condition. The more the participant deviated from their predicated IQ based on their relatives, the greater their chance of developing schizophrenia.
The researchers stress that having a high IQ does not eliminate your risk of developing schizophrenia. Additionally, they believe the link between low IQ and schizophrenia may be influenced by environmental factors that lower intelligence including childhood trauma or early drug use.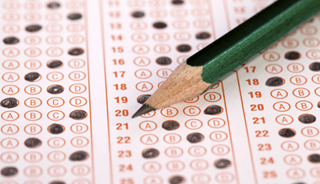 Higher IQ Linked to Lower Schizophrenia Risk
People with high intelligence may be less likely to develop schizophrenia, particularly those who have a genetic susceptibility to the condition. This is according to a new study published in The American Journal of Psychiatry.
The researchers, including first author Kenneth S. Kendler, MD of the Virginia Commonwealth University, say their findings challenge past studies indicating that people who are intelligent are more likely to be mentally ill.
"If you're really smart, your genes for schizophrenia don't have much of a chance of acting," says Kendler.
Sign Up for Free e-newsletters
Check out what's trending