October 12, 2015
Illogical Thoughts, Not Hallucinations, Predictive of Schizophrenia
the Psychiatry Advisor take:
Despite widespread belief that hallucinations are predictive of the onset of schizophrenia, new research indicates that illogical thoughts are much more indicative of the disease.
Diana Perkins, MD, of the University of North Carolina School of Medicine, and colleagues, examined the symptoms that were most predictive of psychosis over two-years in a group of almost 300 people at high-risk for psychosis.
Suspiciousness and unusual thought content were the most predictive, the researchers reported in the journal Schizophrenia Research. Also, difficulty with focus or concentration and reduced ideational richness — such as distractibility and short-term memory — further enhanced psychosis risk prediction.
However perceptual disturbances — seeing shadows or hearing noises with a sense that these experiences are "not real" — while similar to hallucinations, were not predictive of psychosis. While these disturbances were common in people who developed psychosis, they were equally common in those who did not develop it.
The researchers further corroborated the findings in these findings in another group of nearly 600 people with attenuated psychosis symptoms.
"In terms of assessing psychosis risk, I think this study shows we need to be emphasizing the person's thought process, and appreciate that perceptual disturbances may not be a specific early warning sign," co-author Clark D. Jeffries, PhD, a scientist at the Renaissance Computing Institute, said in a statement. "I think that will affect how we develop our diagnostic system in the future for people who are at high risk for psychosis."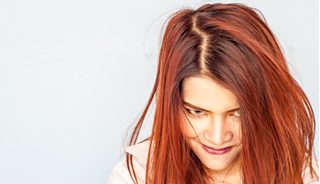 Suspiciousness and unusual thought content were found to be the most predictive symptoms.
Despite decades of study, schizophrenia has remained stubbornly difficult to diagnose in its earliest stage — between the appearance of symptoms and the development of the disorder. Now, a new analysis led by researchers at the UNC School of Medicine and the Renaissance Computing Institute (RENCI) identified illogical thoughts as most predictive of schizophrenia risk.
Surprisingly, perceptual disturbances — the forerunners of hallucinations — are not predictive, even though full-blown hallucinations are common features of schizophrenia. The results were published online today in the journal Schizophrenia Research.
Schizophrenia is a chronic mental illness that affects more than 3 million people in the United States. It typically emerges during late adolescence and early adulthood, and remains a chronic and disabling disorder for most patients. Psychosis, which more than 6 million Americans experience, refers to a group of symptoms, including paranoia, delusions (false beliefs), hallucinations, and disorganization of thought and behavior.
Sign Up for Free e-newsletters