October 02, 2014
Genome Study Aims to Find Roots of Bipolar Disorder, Schizophrenia
the Psychiatry Advisor take:
The largest ever genome sequencing study set to begin may help to provide a new understanding of bipolar disorder and schizophrenia.
The University of Michigan, University of Southern California (USC) and the Broad Institute of Harvard university and MIT will work in collaboration to sequence the genomes of 10,000 people of several ethnic origins.
USC has already collected DNA samples from 37,000 people, with and without mental illnesses, as part of their Genomic Psychiatry Cohort.
While the Broad Institute will conduct the sequencing itself, researchers at both Broad and Michigan will analyze the data. The project, known as the Whole Genome Sequencing of Schizophrenia and Bipolar Disorder in the Genomic Psychiatry Cohort, is being funded through grants totaling $16 million from the National Institute of Mental Health.
Both schizophrenia and bipolar disorder are known not only to be hereditary, but also through to be the result of biological and environmental factors. And genetics is increasingly playing a role in how both conditions are treated.
For example, genetic testing is being used to develop personalized treatments for schizophrenia.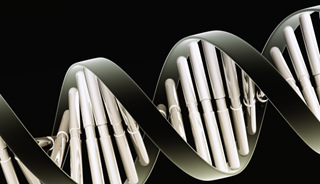 Genome Study Aims to Find Roots of Bipolar Disorder, Schizophrenia
Researchers at the University of Michigan School of Public Health and Medical School and collaborators at two other institutions will undertake the largest whole genome sequencing study funded to date, as they seek to better understand
bipolar disorder
and
schizophrenia
.
Sign Up for Free e-newsletters