September 30, 2014
Genetics May Explain Link Between Schizophrenia And Immune Disorders
the Psychiatry Advisor take:
Genetic factors that contribute to schizophrenia may also lead to an increased risk of developing immune disorders.
Sven Stringer, PhD, of the Department of Psychiatry, Amsterdam Medical Center, The Netherlands, and colleagues investigated the genetic overlap between schizophrenia and three immune disorders, including Crohn's disease and rheumatoid arthritis.
They used results from schizophrenia Psychiatric GWAS consortium (PGC) and Wellcome Trust Case Control Consortium samples as the basis for the study.
Polygenic risk scores for schizophrenia significantly predicted disease status in all three immune disorder samples (Nagelkerke-R2 1.1%–1.3%; P< 0.05), the researchers reported in Schizophrenia Research.
However, polygenic risk of schizophrenia in patients with immune disorders was significantly lower than in patients with bipolar disorder.
The results "contribute to an accumulating body of evidence that immune processes may play a role in the etiology of schizophrenia," the researchers concluded.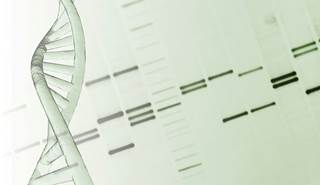 Genetics May Explain Link Between Schizophrenia And Immune Disorders
Schizophrenia patients and their parents have an increased risk of immune disorders compared to population controls and their parents. This may be explained by genetic overlap in the pathogenesis of both types of disorders.
The purpose of this study was to investigate the genetic overlap between schizophrenia and three immune disorders and to compare with the overlap between schizophrenia and two disorders not primarily characterized by immune dysregulation: bipolar disorder and type 2 diabetes.
Sign Up for Free e-newsletters