July 25, 2014
Distractions Not Associated with Working Memory Impairment in Schizophrenia
the Psychiatry Advisor take:
Cognitive impairment is readily seen in patients with schizophrenia due to deficits in what is known as working memory (WM) capacity. Although this has been known for some time, the exact cause of WM deficit remains poorly understood.
Researchers at the Maryland Psychiatric Research Center at the University of Maryland School of Medicine, led by Molly A. Erickson, looked at whether selection attention impairments contributed to capacity development. They used experimental paradigm that assesses the role of selective attention in WM encoding and has been shown to involve the prefrontal cortex and the basal ganglia.
In the first experiment, participants were required to remember the locations of three or five target items (red circles). In another, three target items were accompanied by two distractor items (yellow circles), which participants were instructed to ignore.
People who had schizophrenia showed impairment in being able to locate the target items, though both those with and without schizophrenia showed no difference in their ability to filter the distractors, according to data published in Schizophrenia Bulletin. The same was seen in the second experiment.
"Taken together, these results demonstrate that reduced WM capacity in [people with schizophrenia] is not attributable to a failure of filtering irrelevant distractors," the researchers concluded.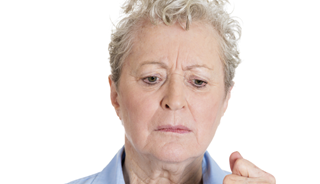 Distractions Do Not Contribute to Memory Impairment in Those With Schizophrenia
The cognitive impairments associated with
schizophrenia
have long been known to involve deficits in working memory (WM) capacity. To date, however, the causes of WM capacity deficits remain unknown. The present study examined selective attention impairments as a putative contributor to observed capacity deficits in this population.
Sign Up for Free e-newsletters