October 24, 2017
Quality of Diabetes Care Low Among Patients With Schizophrenia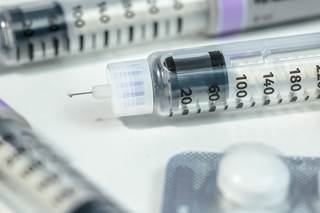 In a Danish nationwide cohort, patients with schizophrenia received lower-quality diabetes care compared with those without schizophrenia.
Relative to patients without schizophrenia, those with schizophrenia were shown to receive lower-quality diabetes care, according to the results of a nationwide population-based cohort study published in Psychiatric Services.
A total of 83,813 patients with diabetes from Danish registries were evaluated for the presence of diabetes (n = 669) and the subsequent quality of care. Patients who received at least 80% of guideline-recommended process performance measures were considered to have received high-quality diabetes care. The researchers evaluated the association between quality of diabetes care and sex, age, smoking, substance abuse, Global Assessment of Functioning score, duration of diagnosis, provider quality of schizophrenia care, and systems-level annual patient contact volume of the diabetes clinic.
Patients with schizophrenia were less likely to receive high-quality diabetes care (relative risk [RR], 0.91; 95% CI, 0.88-0.95). Furthermore, they were less likely to receive the following individual process performance measures: blood pressure monitoring (RR, 0.98; 95% CI, 0.96-0.99), treatment with antihypertensive drugs (RR, 0.83; 95% CI, 0.70-0.97), treatment with angiotensin-converting enzyme/angiotensin II receptor inhibitors (RR, 0.72; 95% CI, 0.55-0.93), screening for albuminuria (RR, 0.96; 95% CI, 0.93-0.99), eye examination every other year (RR, 0.97; 95% CI, 0.94-0.99), and foot examination (RR, 0.96, 95% CI 0.93-0.99).
Among patients with schizophrenia, documented drug abuse and low contact volume of the diabetes clinic were associated with low-quality diabetes care.
The study authors concluded that "schizophrenia was associated with a lower likelihood of receiving high-quality diabetes care and several individual process performance measures of diabetes care. However, the absolute differences in diabetes care between those with and without schizophrenia were modest."
Reference
Jørgensen M, Mainz J, Carinci F, Thomsen RW, Johnsen SP. Quality and predictors of diabetes care among patients with schizophrenia: A Danish nationwide study [published online October 16, 2017]. Psychiatr Serv. doi: 10.1176/appi.ps.201600460