August 15, 2014
Cognition Predicts Functional Ability Throughout Life in Schizophrenia
the Psychiatry Advisor take:
Level of cognition, no matter a person's age, is a strong predictor of functional competence in in both older and younger adults with schizophrenia.
Sawson M. Kalache, MD, Division of Geriatric Psychiatry, Center for Addiction and Mental Health, University of Toronto, Canada, and colleagues sought to examine the relationship between cognition and functional competence in patients with schizophrenia over 70 years of life. Participants' mean age was 49.1 (SD = 13.2, range = 19–79 years), 161 (69%) were male, and 55 (24%) were aged ≥60.
Cognition was analyzed using the Measurement and Treatment Research to Improve Cognition in Schizophrenia Consensus Cognitive Battery, while functional competence was assessed using the UCSD Performance-based Skills Assessment. Functional competence comprises skills and abilities that are more relevant to daily life and community adjustment.
Global Cognition was a predictor of comprehension and planning skills (Exp(β) = 1.048), financial skills (Exp(β) = 1.104), communication skills (ΔR 2 = .31) and transportation skills (Exp(β) = 1.066), the researchers reported in Schizophrenia Bulletin. However, it was not a predictor in household management skills after adjusting for age, education, gender, and negative symptoms of schizophrenia.
"These findings suggest that treating cognitive impairment associated with schizophrenia could improve individuals' function independent of their age," the researchers concluded.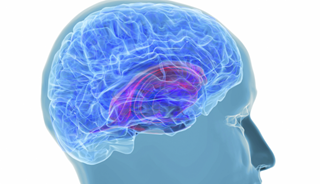 Cognition Predicts Functional Ability Throughout Life in Schizophrenia
Life expectancy in individuals with
schizophrenia
continues to increase. It is not clear whether cognitive deficits associated with schizophrenia remain as strong predictors of function in older and younger individuals. Thus, we assessed the relationship between cognition and functional competence in individuals with schizophrenia across 7 decades of life.
Sign Up for Free e-newsletters