June 17, 2014
Clozapine Better for Comorbid Schizophrenia, Cannabis Use Disorder
the Psychiatry Advisor take:
Clozapine is currently recommended as first-line therapy for patients with schizophrenia and comorbid cannabis-use disorder (CUD), but little is known about the mechanism of action underlying it's superiority to risperidone.
So Marise W.J. Machielsen, of the department of psychiatry at the Academic Medical Centre in Amsterdam, the Netherlands, and colleagues conducted a study to assess attentional bias, subjective craving and associated regional brain activity in 36 patients with schizophrenia and CUD and 19 controls.
Patients were randomly assigned to either clozapine or risperidone, and the researchers used magnetic resonance imaging (MRI) to measure regional brain responses to classical Stroop and a cannabis word Stroop.
Patients in the clozapine group experienced a larger reduction in craving and in activation of the insula during the cannabis word Stroop, whereas patients in the risperidone group patients showed a larger decrease in activation of the right anterior cingulate cortex during the classical Stroop. There was a significant association between decreases in subjective craving and decreases in insula activation during the cannabis word Stroop.
"These findings strongly suggest that clozapine may be a better treatment choice in patients with schizophrenia and CUD than risperidone," the researchers wrote.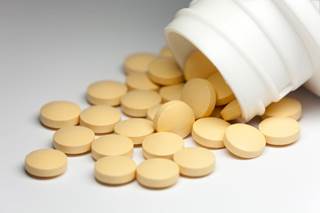 Clozapine Better for Comorbid Schizophrenia, Cannabis Use Disorder
Sign Up for Free e-newsletters