January 03, 2018
Cardiovascular, Metabolic Biomarker Assessment in Early Psychosis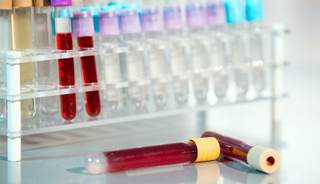 Participants with first-episode psychosis were found to have altered metabolic biomarkers compared with controls.
Cardiovascular and metabolic risk factors were altered in a cohort of patients experiencing a first onset of psychiatric symptoms and at 6-month follow-up, according to the results of recent research published in the International Journal of Neuropsychopharmacology.
Researchers enrolled 119 participants from tertiary hospitals in Spain within the first year of their first episode of psychosis. Cardiovascular risk and protection factors were evaluated using plasma samples and adjusted by sociodemographic and clinical variables. Biomarkers were measured at baseline and at 6-month follow-up (n=85). Findings were compared with 108 age-, ethnicity-, and gender-matched controls.
At baseline and 6-month follow-up, basal triglyceride levels and abdominal perimeter measurements were higher and high-density lipoprotein cholesterol values were lower in participants with first-episode psychosis compared with controls. Furthermore, glycosylated hemoglobin was elevated at 6-month follow-up in participants with first-episode psychosis.
VCAM-1 and E-selectin, putative cardiovascular risk factors, had differential alterations. Compared with controls, VCAM-1 was lower at baseline but not significantly different at follow-up in patients with first-episode psychosis. In contrast, E-selectin was elevated at baseline before returning to control levels at follow-up.
Adiponectin, a putative protection factor, was lower at follow-up compared with baseline and control levels. Adiponectin levels were associated with anti-inflammatory nuclear receptor PPARγ expression at baseline and proinflammatory nuclear factor NFkB at follow-up in participants with first-episode psychosis.
The researchers summarized their findings as "subtle but concomitant alterations of classical [cardiovascular] and metabolic risk factors in a cohort of [first-episode psychosis] patients at the first onset of positive psychotic symptoms and at 6 months."
Reference
Barcones Molero MF, MacDowell KS, García Bueno B, et al. Cardiovascular risk in early psychosis. Relationship with inflammation and clinical features 6 months after diagnosis [published online December 8, 2017]. Int J Neuropsychopharmacol. doi:10.1093/ijnp/pyx110