February 03, 2015
Brain Tissue Thickness and Inflammation Linked to Psychosis
the Psychiatry Advisor take:
Psychosis may develop as the thickness of brain tissue declines.
A recent study among 274 young adults at high risk for psychosis and 135 healthy controls found that, based on brain scans, the high-risk individuals who converted to psychosis had more rapid and pronounced loss of gray matter, researchers reported in the journal Biological Psychiatry.
Tyrone Cannon, PhD, of Yale University, and colleagues gave each participant a baseline scan and then a second one either one year later or at onset of psychosis. Of the 274 high-risk individuals, 35 individuals converted to psychosis and had a steeper rate of thinning in the prefrontal cortex of the brain compared with those who did not convert and the control group.
The researchers also noted that the tissue loss was not the result of taking antipsychotic medications.
"Because this differential rate of tissue loss was observed among subjects who had never been exposed to psychiatric drugs, we can conclude that the brain changes are part of the natural course of the disorder rather than being a consequence of treatment," Cannon said, according to Psych Central.
Another finding from the study is that inflammation plays a role in the development of psychosis as tissue loss was related to proinflammatory cytokines in plasma, an indication of systemic neuroinflammation.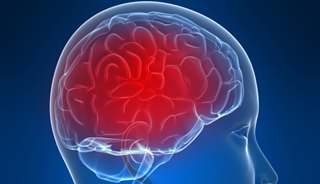 Brain Tissue Thickness and Inflammation Linked to Psychosis
A new neuroimaging study finds that as an individual develops psychosis the thickness of brain tissue lessens. The finding comes from a study of a large group of high risk young adults living at multiple sites.
Psychosis typically develops during the transition from adolescence to early adulthood, a period of time when the brain is also maturing.
Brain tissue is commonly divided by its appearance on magnetic resonance imaging (MRI) into gray and white matter. Gray matter is brain or cortical tissue containing nerve cell bodies, while white matter contains the axons or projections from these nerve cell bodies.
Sign Up for Free e-newsletters