April 29, 2015
Biomarkers Identified to Predict Antipsychotic Response
the Psychiatry Advisor take:
Measuring levels of the hormone cortisol and proteins involved in cell signaling may acts as biomarkers in predicting whether patients with psychosis will respond to a particular medication.
Researchers from several British research institutions conducted a study in which they took saliva and blood samples from 68 patients with early psychosis and 57 health controls. Responses to antipsychotics was measured at study outset and 12 weeks later.
Participants who did not respond to treatment were found to have lower levels of cortisol awakening response (CAR) — an increase in cortisol of 50% — after waking up in the morning, the researchers reported in the journal Schizophrenia Journal. People with early onset psychosis usually have increased levels of cortisol throughout the day, though much less CAR.
They also found elevated levels of inflammatory markers, such as IL-6 and IFN-γ, were seen among those who did not respond to antipsychotics. The differences in cortisol and inflammatory markers were seen throughout the 12 weeks of the trial.
"Stress plays a recognized role in the onset of psychosis, so the biomarkers highlighted in our study could hold great potential for identifying those people less likely to respond to antipsychotic medicines," Valeria Mondelli, MD, PhD, of King's College London said in a statement.
"By pinpointing patients with high inflammation and abnormal levels of cortisol at the outset, we may be able to develop medications and personalized treatment plans which target these biomarkers," she added.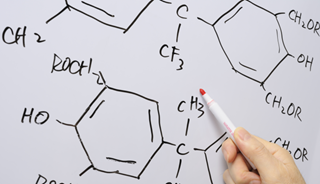 Biomarkers Identified to Predict Antipsychotic Response
Researchers from the National institute for Health Research, Biomedical Research Centre at the South London and Maudsley NHS Foundation Trust and King's College London have identified stress and inflammation biomarkers which might help predict whether people with psychosis will respond to existing antipsychotic medication. The findings could help clinicians distinguish individuals at greatest risk of not responding, which could aid the search for improved medications and personalized treatment plans.
In the study, published by Schizophrenia Bulletin, saliva and blood samples were taken from 68 patients presenting with early psychosis and 57 healthy controls. In order to establish whether symptoms had improved following the first course of antipsychotic medication, responses to treatment were measured at the beginning of the study and 12 weeks later.
Sign Up for Free e-newsletters