November 14, 2014
Benefits of Atypical Antipsychotics Tied to Schizophrenia Severity
the Psychiatry Advisor take:
Patients with schizophrenia that have the most severe symptoms tend to benefit more from atypical antipsychotic medication than those with milder symptoms.
Toshi Furukawa, MD, PhD, of Kyoto University in Japan, and colleagues conducted a meta-analysis involving three trials of atypical antipsychotics in treating acute schizophrenia and three trials in patients with predominantly negative symptoms of schizophrenia. Three of the studies examined either olanzapine or risperidone vs. placebo, and the remainder looked at amisulpride vs. placebo and negative symptom change.
In the trials involving olanzapine (Zyprexa) or risperidone (Risperdal), schizophrenia patients with mild symptoms of acute schizophrenia on the Positive and Negative Syndrome Scale (PANSS) saw an average change in score of 9.5 points after six week of treatments. Moderately ill patients had an average PANSS score change of 13.7 points, and in severely ill patients, the figure was 24 points, the researchers reported in JAMA Psychiatry.
A similar trend was seen in the trials examining negative symptom change. Moderately ill patients achieved an average score change in the Scale for the Assessment of Negative Symptoms of 1.7 points after six weeks of treatment compared with changes of 5.7 points and 9.7 points, respectively, in markedly ill and severely ill patients.
The findings emphasize that clinicians should weigh the tradeoffs of a potentially small clinical benefit with side effects in using atypical antipsychotics in patients with milder schizophrenia symptoms, according to the researchers.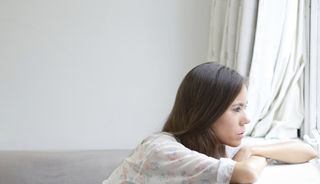 Benefits of Atypical Antipsychotics Tied to Schizophrenia Severity
Atypical antipsychotic drugs benefit patients with acute schizophrenia across the full spectrum of symptom severity, as well as highly symptomatic patients with predominantly negative symptoms, suggests a meta-analysis published in JAMA Psychiatry.
However, there was a significant correlation between increasing baseline symptom severity and the level of benefit patients derived from treatment, report Toshi Furukawa, from Kyoto University in Japan, and co-authors.
Noting that all patients are at risk of experiencing a full range of side effects, they therefore recommend: "Toward the mildest end of the spectrum, judicious clinical consideration of trade-offs between benefits and risks of the antipsychotic treatment is required."
Sign Up for Free e-newsletters