August 07, 2014
Apathy Prevalent in Schizophrenia Despite Meds
the Psychiatry Advisor take:
Getting patients to regularly take their medications is a problem many mental health professionals contend with. Researchers at the University of California Los Angeles recently set out to determine the extent to which medication nonadherence impacted severity of symptoms in patients with recent-onset schizophrenia.
Kenneth L Subotnick, PhD, of the school's Department of Psychiatry and Behavioral Science and the Semel Institute for Neuroscience and Human Behavior, and colleagues examined 64 first-episode patients treated with risperidone (Risperdal), a second-generation antipsychotic, for 12 months.
Symptoms were evaluated every three months, and Pearson correlations between medication adherence and symptoms were performed.
Unsurprisingly, greater adherence to medication was associated with lowers levels of delusions and hallucinations, the team reported in Schizophrenia Research. After the first three months, adherence was also associated with lowers levels of apathy and alogia. However, medication adherence was not significantly associated with decreases in apathy and alogia over time.
"The associations between greater medication adherence and lower levels of negative symptoms appeared to be accounted for by the relationship of both variables to positive psychotic symptoms," the researchers wrote. "The findings suggest that the impact of second-generation antipsychotic medication on suppression of negative symptoms might be mediated via a reduction in positive symptoms."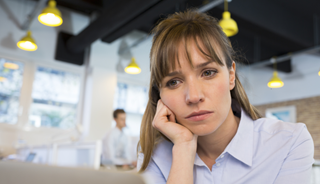 Despite Taking Meds, Apathy Prevelant in Patients With Schizoprenia Over Time
The aim of the study was to explore the extent to which initial severity of positive or negative symptoms in patients with recent-onset
schizophrenia
is related to medication nonadherence during the first outpatient year.
Sign Up for Free e-newsletters