September 02, 2015
Antipsychotics Prescribed To Patients With Intellectual Disabilities
the Psychiatry Advisor take:
People with intellectual disabilities are inappropriately prescribed antipsychotic drugs for the condition in the United Kingdom.
Researchers at University College London examined the records of more than 33,000 adults with intellectual disabilities between 1999 and 2013. More than 25% of them had been given antipsychotic drugs, even though 71% had no severe mental illness, they reported in the BMJ.
People with intellectual disability generally have an IQ lower than 70 and difficulty with at least one life skill. They may also exhibit behavioral problems, such as aggression, self-injury, and damaging property.
The study also found that people with an intellectual disability who also had autism or dementia were more likely to receive an antipsychotic, as were older people. However, the rate of prescribing antipsychotic to the intellectually disabled has been decline over the past 15 years.
"The number of people with intellectual disabilities who have been prescribed antipsychotics is greatly disproportionate to the number diagnosed with severe mental illness for which they are indicated." study author Rory Sheehan, PhD, said in a statement. "People who show problem behaviors, along with older people with intellectual disability or those with co-existing autism or dementia, are significantly more likely to be given an antipsychotic drug, despite this being against clinical guidelines and risking possible harm."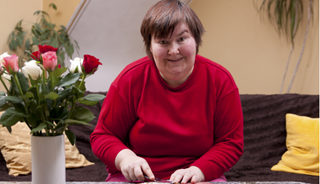 More than a quarter of adults with an intellectual disability were given an antipsychotic, even though 71% had no mental illness.
Large numbers of people with intellectual disabilities in the UK are being inappropriately prescribed antipsychotic drugs, finds a new UCL study.
The new study, published in The BMJ, looked at anonymised GP records of 33,016 UK adults with intellectual disabilities between 1999 and 2013. It found that over one-quarter had been prescribed antipsychotic drugs, of whom 71% had no record of severe mental illness.
Antipsychotic drugs are designed to treat severe mental illnesses such as schizophrenia. There is very little evidence that they help to address behavioral problems not due to mental illness in people with intellectual disability. Despite this, the study found that antipsychotics were often prescribed to people with behavior problems who had no history of severe mental illness.